News Briefs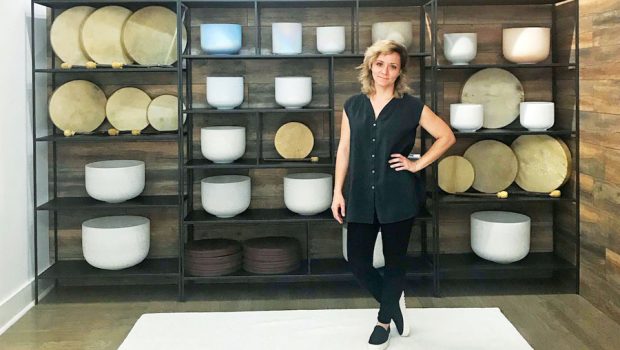 Published on July 31st, 2019 | by Natural Awakenings Publishing Corp.
0
Atlanta's New Sound Healing Retailer
Danielle Hall and Sound Apothecary (Photo: Nicole Hall)
Sound healer Danielle Hall recently opened a retail showroom for crystal bowls, hand drums, gongs and other instruments of sound healing at the Sound Apothecary at the Center for Love and Light.
"I'm really excited because it's the first place in Atlanta where you can actually come and sit with the instruments, see if you really vibe with them, see if you align with an instrument before you even buy it," says Hall, who asserted that most crystal bowl purchases are made online.
Hall's business, while open to all, is particularly focused on professional sound healers. The value of being able to have a hands-on experience with instruments is more evident within that context. "[The store is] an opportunity for people who are already doing this work to bring their bowls in and then see if what I have in stock fits their set. When you're buying online, you don't really know what you're going to get. You know that you want a certain size, you know that you want a certain note, or a certain chakra, but you don't really know if it's going to fit your set until you get it."
Hall handmakes all the shamanic hand drums that she offers, not because she can't find quality hand drums made by others, but because she enjoys making them. A native American shaman taught her how to make drums "in sacred ceremony, calling in the seven directions and filling the drums with intention."
The Sound Apothecary at the Center for Love and Light, 1145 Zonolite Rd NE Suite 10, Atlanta 30306. Hours: Tuesday–Friday, 10am to 2pm, Saturday by appointment. Contact dhall@soundembrace.com.