News Briefs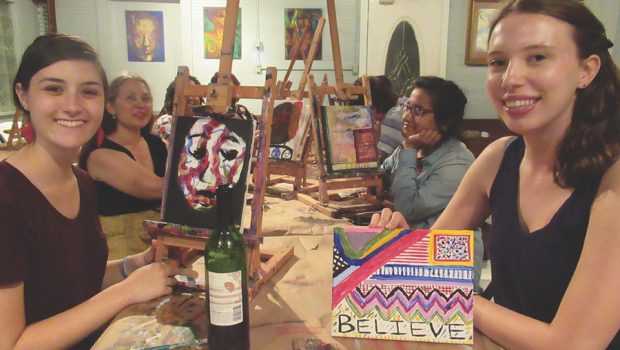 Published on April 25th, 2019 | by Natural Awakenings Publishing Corp.
0
HEALIUM
5 Years Celebrating Creativity and Artistic Expression
Celebrating its fifth anniversary this spring, Healium Center is an interactive arts refuge in Atlanta that encourages participants to freely express their creativity, regardless of artistic skill level. The sign that welcomes those who arrive at the 12,000-square-foot facility in Candler Park reads, "Warning: This is a Happy Zone!"
"I painted the sign after I got tired of seeing people … with their heads hanging down and looking bitter, angry and sad," says founder Jim Peera.
The friendly and diverse staff invite visitors to join in a variety of activities, such as drumming, meditation, playing musical instruments, laughing and otherwise have a good time, Peera says, adding: "This is the power of surrender, where individual healing and collective consciousness connect so beautifully. This is the power within each of us, and Healium is the creative playground to remind you of that."
"Our focus is on grown-ups," says Donna Peera, also known as Blue Thunder, the assistant director of Healium and Jim's wife. "It's a demographic that has been underserved and is in dire need of a creative outlet to rekindle the inner child, restore some spiritual balance and make people feel empowered and reconnected again. Because you can't give out what you don't have."
The center also offers a wide variety of classes and workshops to the Atlanta community, including day retreats, sound immersions, interactive drumming and figure drawing. Its mission is to connect, uplift and empower ordinary people with the medicine of the creative and healing arts. It also offers rental space for area arts and business events.
Healium Center Foundation, Inc. is a 501(c)(3) nonprofit organization located at 344 Candler Park Dr. in Atlanta. For more information visit HealiumCenter.com or call 404-216-8877.